Welcome to our Marina
Welcome to Kalkara Marina which is situated in picturesque Kalkara Creek situated in Malta's Grand Harbour. We endeavor to make your stay as comfortable as possible with the facilities we offer and to make your stay as pleasant as possible. It is very essential to us that your stay be as relaxed as possible. We take great pride in providing our guests with the highest levels of professional service and hospitality, and it is our implicit goal to exceed your expectations
Kalkara Marina is surrounded with historical buildings, well within one's vision while at the marina, namely the majestic Valletta bastions, Vittoriosa's Fort St Angelo, and Ricasoli situated in Kalkara itself.
Services Offered
The marina pontoons include service modules for water and electricity, against a charge according to usage. Toilets and showers are also available.




All pontoons' gates have electronically controlled locks.




Marina attendants are on site from 07.00hrs till 22.30hrs 7 days a week.




Security personnel cover the hours between 19.00hrs till 07.30 hrs apart from CCTV surveillance 24/7




Each pontoon includes two alarmed enclosures with fire extinguishers.




The marina is also connected to a central fire water pump.



Our Location
Kalkara Marina is situated in Malta's Grand Harbour.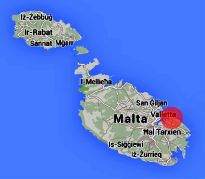 Our location is:

35o 53'.43 N,
14o 31'.47 E

Learn more